World's Greatest Proliferators of Weapons of Mass Destruction and Missiles- Risk of Nuclear Terrorism. "The enemy of my enemy is my friend."
Ban Ki-Moon and Kim's Arson Attack (After www.terrorpolitics.com Hosting Setup 07.09.28)- Seoul, Korea 07.09.29
Assault and battery in the front of Presidential Palace - Seoul, Korea 07.10.02
Kim Dae-Jung's Sunshine Policy: Silence Is Complicity
President Lee Myung-Bak! You have to terminate President Kim Dae-Jung's terror activities accordingly — vice-minister Ban Ki-Moon's crimes (current UN secretary general), terrorist acts and those of the President—, as you have promised to do in your statements, as you have to do according to UN conventions and treaties. 08.03.30 [ To Lim Dong-Won, Park Geun-Hye (The meaning of 4th telephone ring? Why -just like Ban Ki-Moon's diplomats'-? Four means death.), Jung Mong-Jun (Chung Mong Joon), Lee Hoi-Chang and Chung Dong-Young.]
"After the kidnapping attempt on the street between the Sablon church and the Palais de Justice failed, agent Kim Jong-Gil started to make various propositions. Agent Kim Jong-Gil suggested that the U.S. would become a second-rate nation, and that very soon the PRC (People's Republic of China) would become the first superpower. He added several justifications related to geopolitical and economic development, as well as historical events. He proposed a political-diplomatic plan that would help the PRC and in return accommodate Korea's position with People's Republic of China — replacing the U.S. with the PRC. He presented this as President Kim Dae-Jung's brilliant plan. He went on to remark that President Kim Dae-Jung was a genius in military arts and diplomacy. It all happened at a Greek restaurant near Grand Place in Brussels. (2000, Brussels)
I do not accept the term "genius" applied to a person who commits bio-terrorism, prostitution, kidnapping, assassination, and cover-up attempts.

May 7, 2009. Right after writing this paragraph, the end of it was mysteriously deleted. When I restored the file, I verified that many other words were also missing.
L: Sunshine Policy (Kim Dae-Jung and Kim Jong-Il), R: Kim Jong-Il's Yoduk concentration camp (Northern part of Korea -North Korea, DPRK-)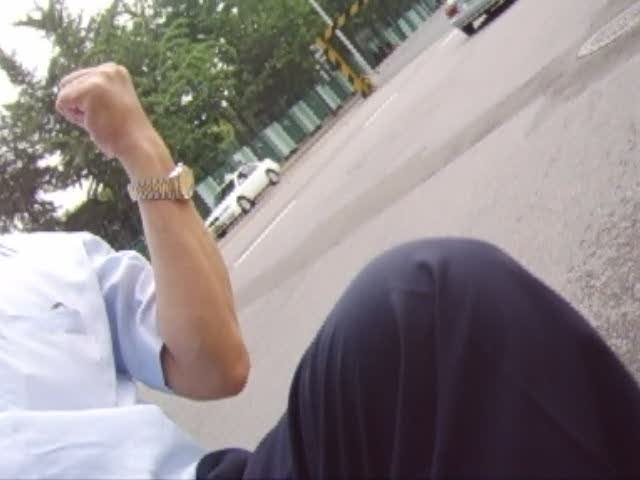 (Hidden Burnt Offering Policy -including their arson-)
Le Xinjiang Sous Tension - Timeline: Xinjiang Unrest: Ethnic violence has erupted in China's western province of Xinjiang, with scores of people being killed and hundreds injured.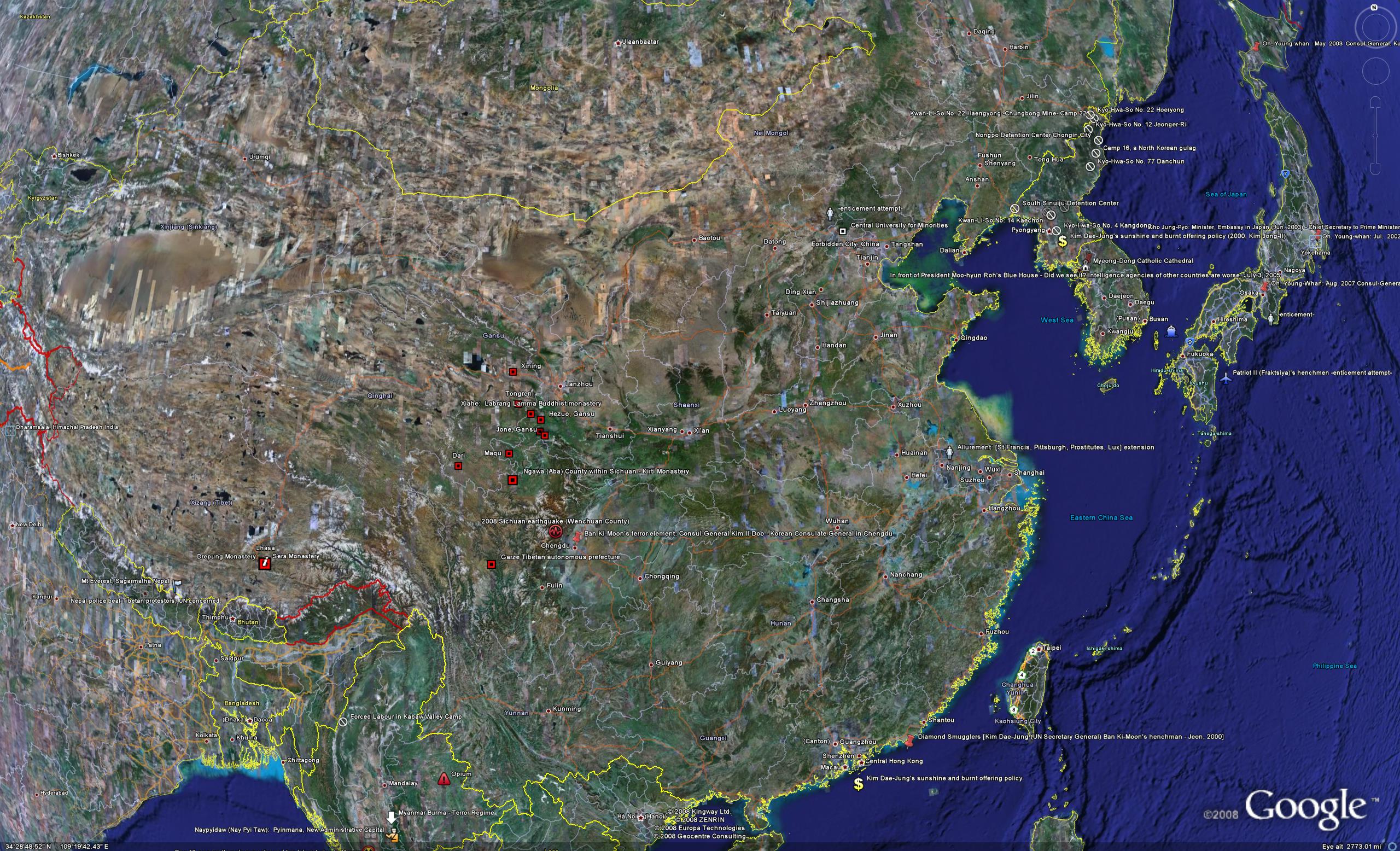 Hostages and Terror Regime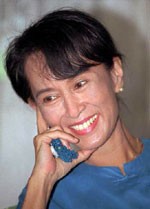 Aung San Suu Kyi, Prime Minister-elect
Arson